Proportioners
At the heart of your foam insulation or coating business is the proportioner.
This machine heats and pressurizes the materials at recommended ratios, temperatures and pressure to create a chemical reaction, creating the foam or coating. Proportioners come in a variety of pump styles and outputs depending on volumes required for specific applications.
Graco's Reactor line of spray equipment are state-of-the-art proportioning systems that gives superior performance, control and accuracy. They are designed to apply polyurea, foam and other fast-set materials that require accurate temperatures and pressures necessary to achieve ultimate results.
Which system is right for you?
Graco Reactor proportioners are available with air, electric or hydraulic pumps. All Graco Reactors carrying the "XP" designation in the model name are capable of processing 1:1 ratio foam insulation along with protective coatings. Each system has its own unique benefits: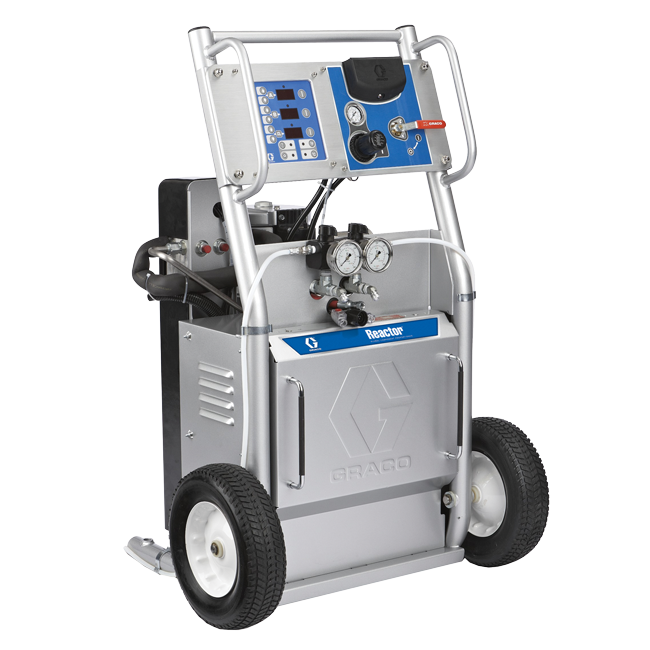 Air Driven
The Reactor A-Series gives you the reliability you expect. They maintain consistent temperature control, even when you're spraying at maximum flow rates resulting in better quality foam and coatings.
Entry-level proportioning system
Utilize air-driven pumps to create pressure and flow to spray polyurethane materials
Typically used in in-plant and low-output applications
Easy to use
Minimal system feedback for operator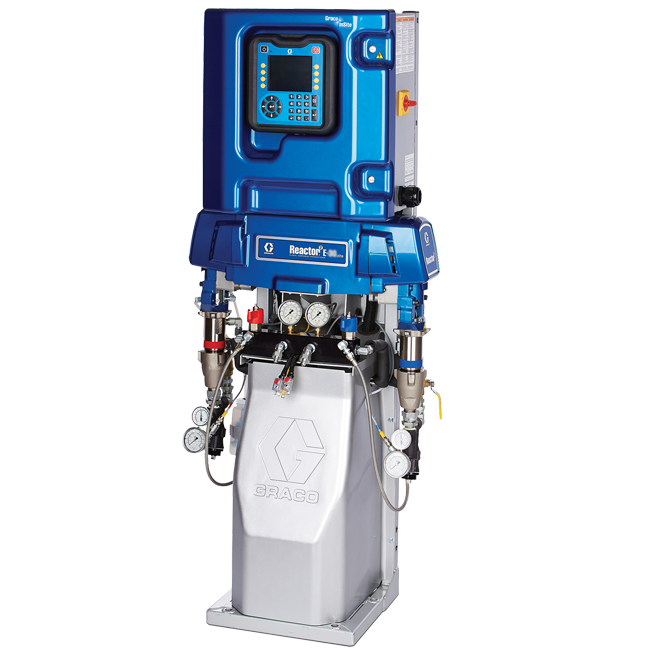 Electric
Advanced features provide longer equipment life, more uptime for your spray day, and the overall Graco reliability and durability you've come to expect.
The most popular proportioning systems for residential and commercial foam insulation
Utilize electric-driven pumps to create pressure and flow to spray polyurethane materials
High value for great performance
Mid- to high-output applications
Provides operator with material data and system diagnostics for total control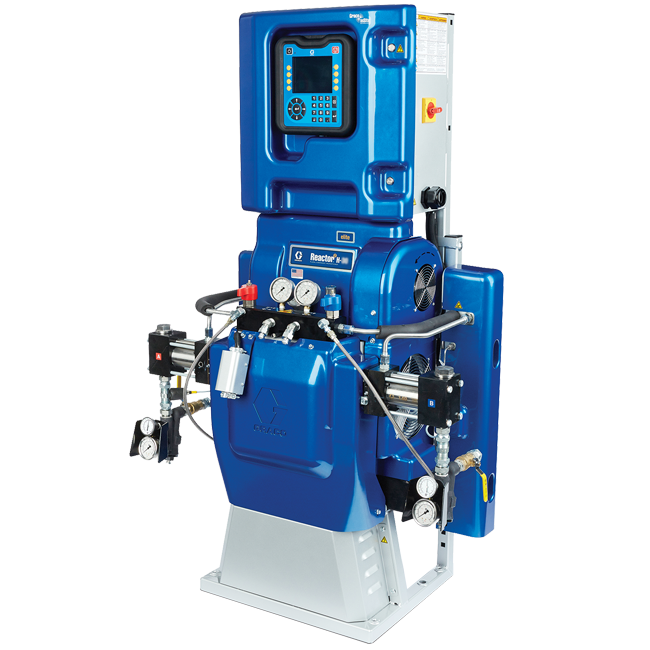 Hydraulic
From residential foam insulation projects to high-volume commercial roofing jobs, Graco's Hydraulic Proportioners provides the reliability and power to get the job done.
Top of the line system for high-production professionals
Utilize electric motors to power a hydraulic pump to create pressure and flow to spray polyurethane materials
Utilize electric motors to power a hydraulic pump to create pressure and flow to spray polyurethane materials
High-output applications
Used by contractors who value industry leading accuracy and control from their spray equipment
Provides superior, uninterrupted performance
Provides operator with material data and system diagnostics for total control