Spray Equipment Training
Whether it's spray foam equipment or polyurea equipment, we build the applicators confidence.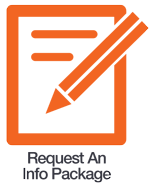 It doesn't matter if it's spray foam equipment or polyurea equipment, we build the applicators confidence and teach the importance of safety while keeping training straightforward.
Whether you're hiring new employees, or you're just getting into the business with a complete, new spray rig or in-plant spray system, we have the lessons structured to make your spray application business successful.
Our training courses offer much more than customary orientation training shared at the time of equipment delivery. Your investment pays greater dividends when it is put to skillful use by taking your best staff members and making them better.
Training Class Goals

To provide a wide assortment of equipment and industry topics to all professionals through our hands-on approach. To educate application professionals with the most current information on our new and existing products. To boost the efficiency and production of applicators.
Topics Covered

Spray gun operation and maintenance, Proportioner operation and maintenance, Transfer pump operation and maintenance, Generator operation and maintenance, Compressor operation and maintenance, Equipment daily start-up and shutdown, Quality control, Troubleshooting and repair, Health and safety.
Effective training helps your organization achieve its goals and objectives. However, travel costs, time away from the job and a host of other factors can impact the effectiveness and return on your training investment. Our experienced instructors will focus on-site training to your specific equipment and workers will benefit from training in their day to day environment.
Let Pinnacle customize, package and deliver a training solution directly related to your needs delivered on-site at your location. Call us at 1-800-901-0088 to request a free no-obligation quote.
Equipment Training
Pinnacle equipment training provides our customers with the support needed to improve the skill of their applicators. For additional information or to sign-up for one of our training courses please call 1-800-901-0088.
Spray gun
Proportioner
Transfer pump
Generator
Compressor
Troubleshooting
Class attendees receive hands-on, in-depth training on all aspects of spray equipment maintenance and operation.