Partner With Pinnacle
Excellent products backed by a team of professionals committed to helping you succeed.
Diversity
Pinnacle gives new business owners unparalleled options when getting started in the spray foam and protective business. We provide a wide range of turnkey solutions. Weather you are looking for an in-plant or mobile system Pinnacle can provide a solution that will meet your needs. Pinnacle also provides a complete range of materials from foam insulation and roofing foam, to a selection of single and dual component coatings. A relationship with Pinnacle provides your business with the potential to scale into all the demands you may face.
Experience
Choosing to let Pinnacle help you build your business is a wise first step. Because many of our staff members started out as applicators, we have experience being in the field, obtaining jobs, working with the equipment and troubleshooting. That experience will be passed on to you not only during the development of your company, but also throughout its future.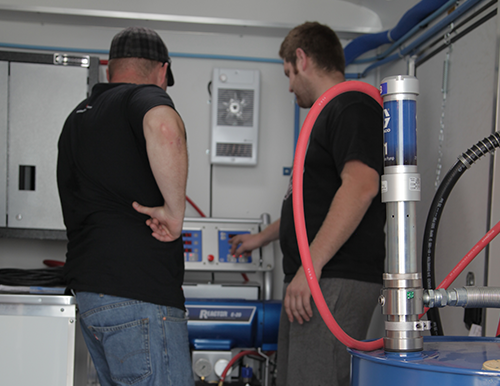 Find out how our product solutions can help expand your business, 1-800-901-0088.