Indy HP-1
Designed to enable you to quickly turn out truck bed liners and keep up with steady demand.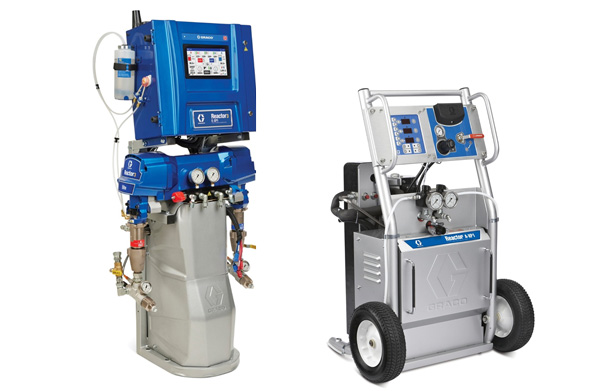 The INDY HP-1 packages come complete high quality, American-made, high pressure, heated spray equipment. Every component meets rigorous UL (Underwriter Laboratories) quality and safety standards. Our easy to use, ergonomically designed spray gun is trigger controlled to help ensure that the material (your costs) is sprayed as efficiently as possible.
The INDY HP-1 packages are engineered to process and spray polyurea and other coatings that require high pressures. The hybrid heater and heated hose condition the materials to the right viscosity prior to mixing. Quick knockdown lower pump for easy maintenance, easy-to-use controls, and rugged design make the INDY HP-1 systems the preferred choice for coatings applications.
Spray Capacity
The INDY HP-1 Package is designed to enable you to quickly turn out truck bed liners and keep up with steady demand. This Package is ideal for auto dealerships and aftermarket auto accessory businesses looking to build their services and revenue potential.
System Designed For
3 – 15
Truck Bedliners Per Week
On-Site Training
Receive hands-on, in-depth training. A skilled and experienced member of our team will come to your location. We then spend 3 days immersing you and your staff in the techniques, procedures and practices required to be a professional and productive installer.
System Includes
3 DAYS
On-Site Training
Marketing Materials
The most important aspect of becoming of successful truck bedliner applicator is often the most overlooked. INDY customers have access to order customer marketing literature to help subsidize your business marketing efforts and drive customers to your location.
System Includes
FULL
Marketing Package
Lease from $735 per month with zero down
OAC*
To learn more about the financing options available for your equipment needs, contact us at 1-800-901-0088 or request an info package. We look forward to working with your company and bringing you the very best products and service to enhance your business efforts.
* Monthly Equipment Lease Payment quotes are based on approved credit and subject to a full credit review and approval. In some cases the monthly payment may be higher than listed above due to system configuration, program requirements, the credit applicant's business or personal credit profiles or time in business. Lease rates based on 60 month term with a $10 buyout, monthly payments are subject to applicable taxes.