Sustainable Roofing Systems
For a flat or commercial roof, there is no better solution than a spray foam roofing system.
Supports Energy Conservation
Are you looking for a sustainable roofing system for commercial and industrial applications that doesn't leak, reduces life cycle costs, and contributes to overall building energy savings?
With construction expenses increasing and greater awareness of the long-term affects of energy use, building owners and design professionals are looking for cost-effective alternatives to conventional roofs.
Spray foam is the alternative; a system that provides your clients with roofing solutions that support energy conservation, eliminate leaks and build confidence.
Life-Cycle Cost Reduction
With everyone trying to reduce expenses, coupled with the rising cost of building materials, it is essential to use products that reduce life cycle costs.
Reducing maintenance is an important consideration in lowering the life cycle cost of a roof. Traditional roof systems require substantial maintenance activities that include conducting moisture tests, repairing flashing's, seams and patching holes and splits.
Wind uplift is the primary cause of wind damage. Over time a traditional roof will be affected by the partial vacuum created by the wind blowing over the edge. This vacuum pushes up on the bottom side of the roof assembly and loosens fasteners, reduces the strength of the adhesion, and makes the roof vulnerable to future gusts of wind.
Independent laboratories have performed tests showing that polyurethane foam enhances wind uplift resistance. Polyurethane foam roofs can also be repaired from damage much more quickly than a traditional roof.
A spray foam roofing system is energy-efficient, saving up to 40% off of utility bills
A spray foam roofing system has an effective lifespan that can exceed 30 years and has the lowest lifecycle cost over other conventional roofing systems
In most cases a spray foam roof can be installed directly over your existing roof without its removal
Spray foam roof systems fair better in extreme weather, including hail, high winds, and falling debris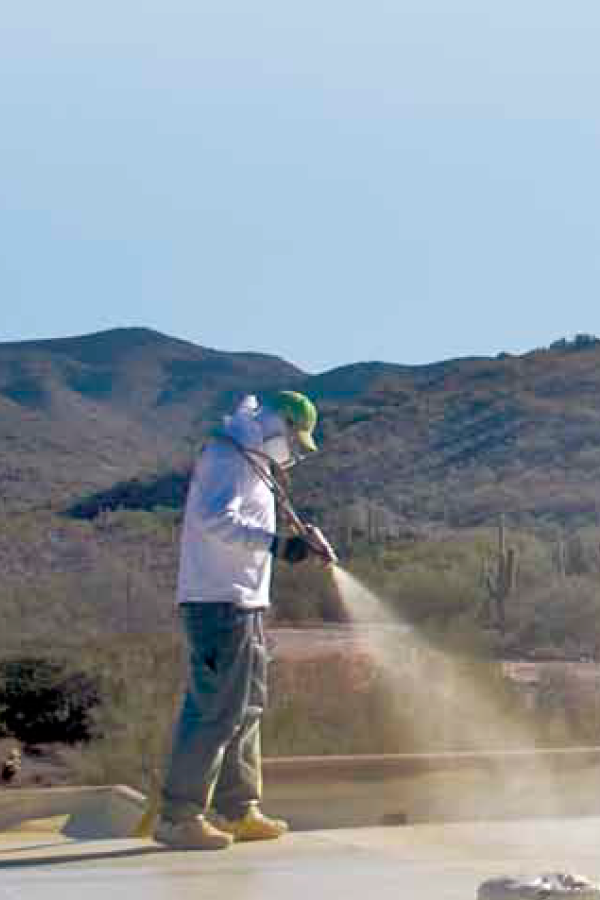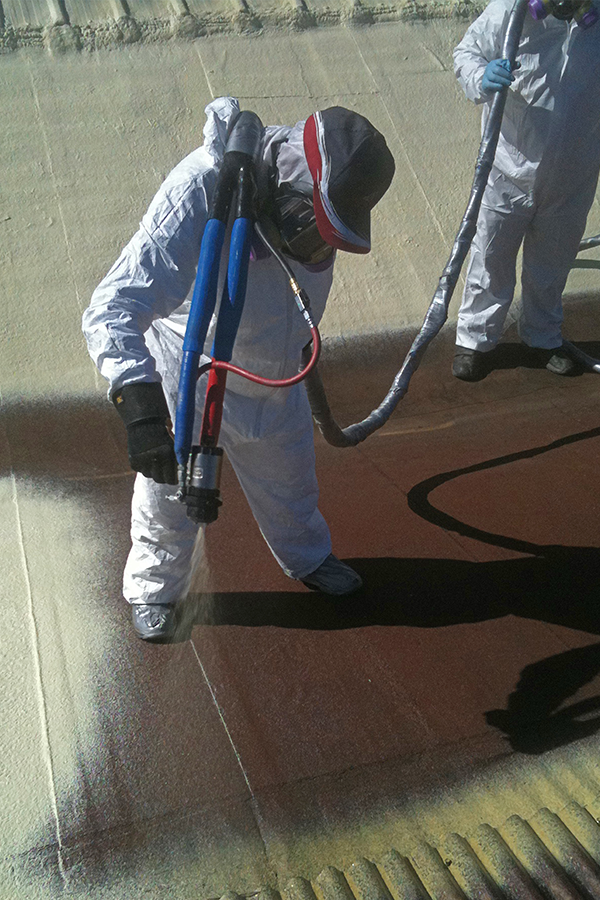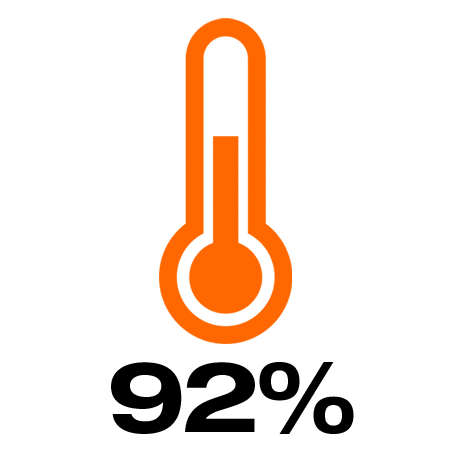 Heat transfer blocked by 2 inches of spray foam


Reduction in natural gas bills

Reduction in total electrical consumption