Built For The Long-Haul
Efficient design and effective price make the PROLIGHT a great choice for new or expanding businesses.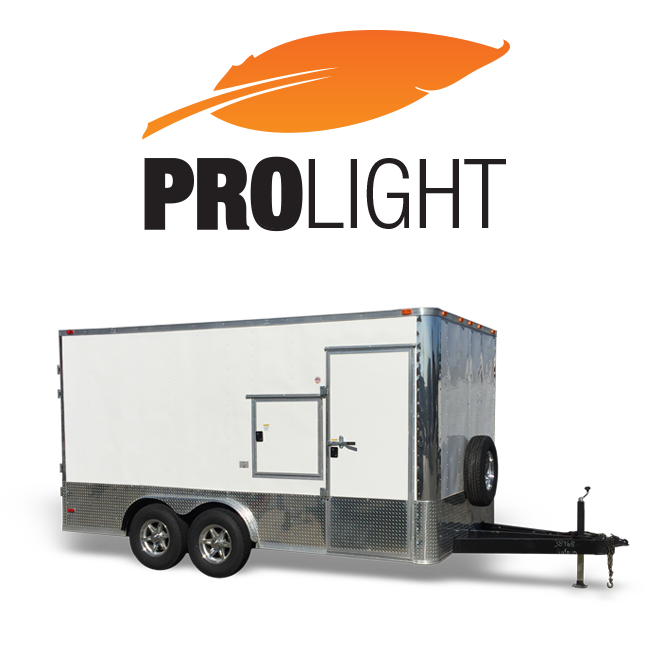 PROLIGHT Spray Rig
The PROLIGHT extends the boundaries of what can be expected from rigs in the spray foam industry. The low cost and small footprint of the PROLIGHT ensures that space and capital concerns are easily forgotten.
A 16' x 8′ insulated, compartmentalized, trailer aligned with total turn-key performance places the PROLIGHT in the most competitive category of rigs available. The PROLIGHT contains all of the punch found in higher priced rigs, yet it does so in a tightly-built 16', 10,400 lb GVWR trailer.
From the professional grade diesel generator, electric compressor, Graco Reactor 3 E-20 or E-XP1 and up to 220' of Graco heated hose, premium equipment outfits the interior of this spray rig. Compact engineering and superior weight distribution give the PROLIGHT the ability to be towed behind a half ton pickup truck.
Durability you've come to expect
Equipped with material data and system diagnostics, the Reactor 3 E-20 and E-XP1 systems provide total control for spraying foam insulation and coatings.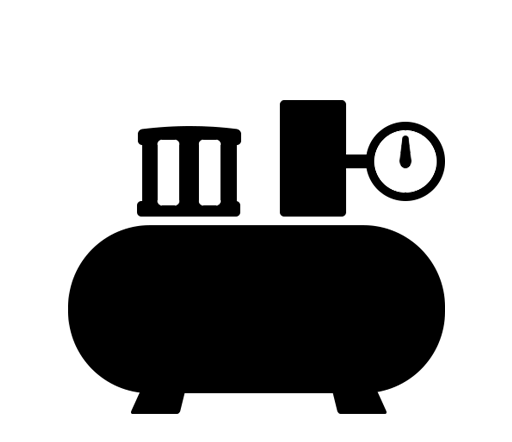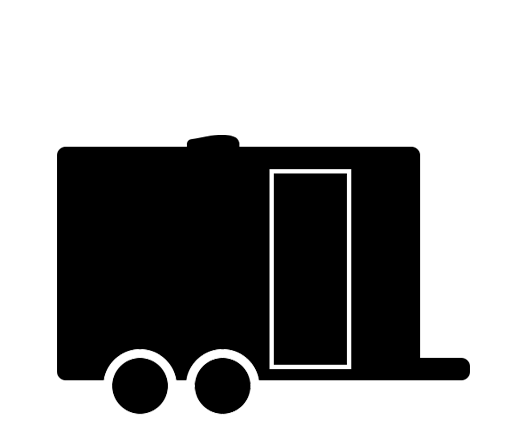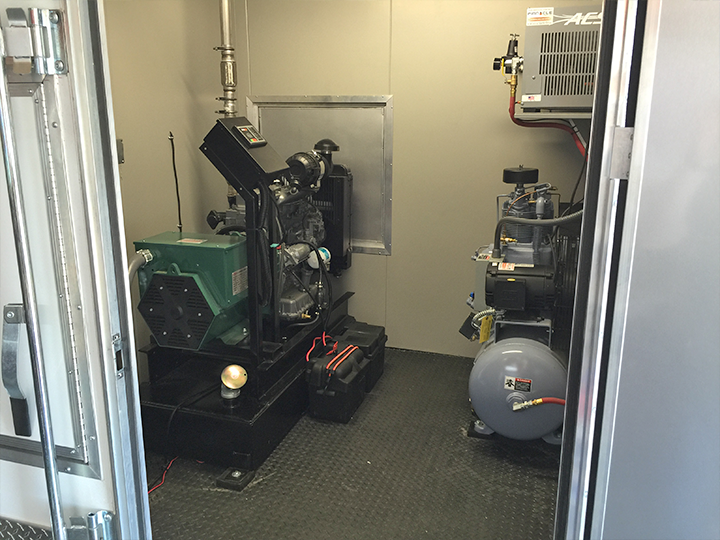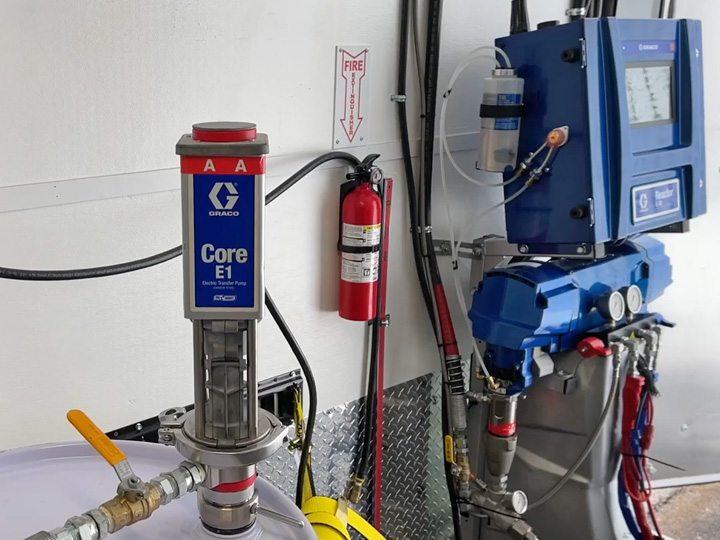 If you need mobility, reliability and value, this is the package for you. It includes everything you will need to be successful in this exciting and growing industry.
Compact engineering and superior weight distribution give the PROLIGHT the ability to be towed behind a half ton pickup while fully stocked with four 55 gallon drums of material.
With this innovative design the diesel generator, air compressor and refrigerated air dryer are separated from the interior space, allowing the working area to remain warm during the cold weather in this tightly-built 16′ x 8′, 10,400 lb GVWR trailer.
Graco Reactor Spray Machine
30 kW Diesel Generator
5hp Electric Compressor
Compressed Air Dryer
Storage Cabinets with Work Bench
Hose Rack
E-Track and Ratchet Straps for Drums
Insulated Divider Wall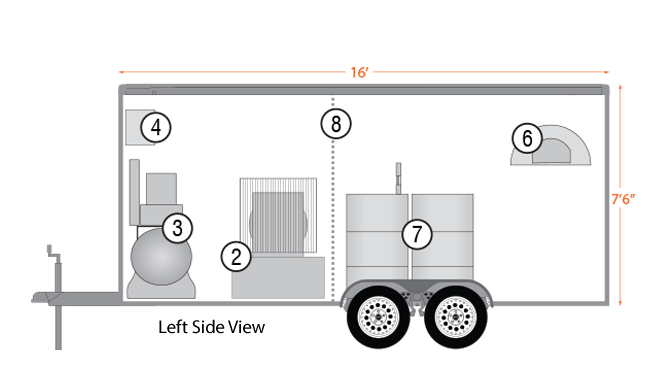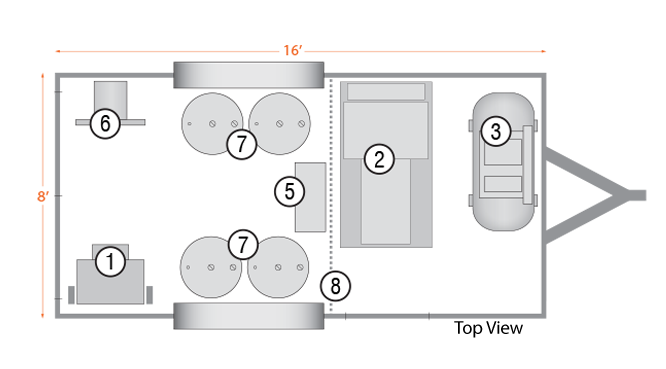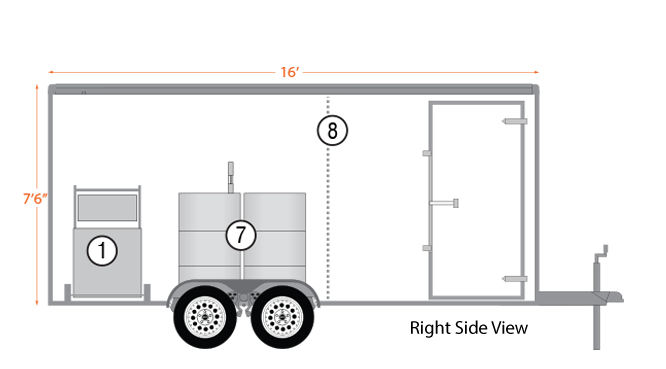 Graco Reactor 3 E-20 or E-XP1 Spray Machine

1

Graco Fusion PC Spray Gun
Graco Heated Hose, up to 200 ft.
Graco Heated Whip Hose, 20 ft.
Graco Core E1 Transfer Pumps
Transfer Pump Plumbing Package
Desiccant Cartridge Kit with Drum Mounts
30 kW Diesel Generator
Muffler, Exhaust, Battery, Fuel Cell
Electrical Panel and Wiring
Dual Deep Cycle Batteries
Shore Powered Battery Tender
5hp 16 CFM Constant Run Compressor
Compressor Auto Drain
High Temp Refrigerated Air Dryer
Air Supply Piping
Storage Cabinets with Work Bench
E-Track and Ratchet Straps for Drums
Hose Rack
55 Gallon Drum Dolly
16 x 8 ft. Extra Height Enclosed Trailer
10,400 GVWR, 16″ Radials, Electric Brakes
Arctic Insulation Package
Double Rear Doors, Side Door
Full Size Spare Tire
Closable Vents In Generator Room
Insulated Divider Wall
Hose Door
High Efficiency Diesel Furnace, 13,600 BTU
Digital Thermostat
Stone Guard
3/4 HP Continuous Flow Supplied Air Pump
3/8″ 100 Foot Supplied Air Hose
Full Face Mask Supplied Air Respirator
Half Mask Respirator w/Organic Vapor Cartridges
Eyewash Station
First Aid Kit
Disposable Spray Suits
Nitrile Gloves, Box of 100
Spill Kit, 6 Gallon
10 lb. ABC Approved Fire Extinguisher
MSDS & Manual Station
1All Graco Reactors carrying the "XP" designation in the model name are capable of processing 1:1 ratio foam insulation and protective coatings.
Call us and get a free, no-obligation quote. Toll-free 1-800-901-0088.